This store requires javascript to be enabled for some features to work correctly.
Brides, bridesmaids & wedding guests
The Wedding Edit
Discover our edit of one-of-a-kind jewellery for brides, bridesmaids and wedding guests to wear on the big day and treasure for years to come.

Each piece in our edit is beautifully unique with many also associated with a special meaning that, when worn, can represent a significant relationship, memory or moment in time.
Whether you're looking for timeless elegance or more statement pieces, let Decadorn add the finishing touches to your big day.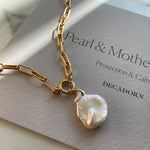 Modern Brides
Statement Pearls
Make a statement on your wedding day with our Freshwater and Mother of Pearl necklaces. Pearls are known to bring calm and protection to the wearer - the perfect meaning for a perfect day.
Shop Bridal Pearls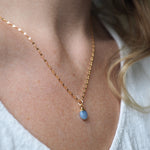 Blue Opal & beaded Labradorite
Something Blue
Wearing something blue on your wedding day is believed to bring good luck. Incorporate tradition into your big day with our new in soft Blue Opal and Beaded Labradorite gemstones.
Shop for Something Blue
Carry your loved ones close on your big day with our limited edition pearl necklaces, symbolising your unbreakable bond.
Gift your bridesmaids as special piece of jewellery to wear on your wedding day and every day thereafter.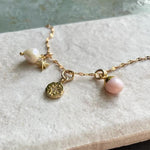 Rose Quartz & Pink Opal
Stones of Friendship
Our collection of Rose Quartz and Pink Opal gemstones symbolise Love and Friendship making the perfect gift for Bridesmaids.
Shop Bridesmaid Gifts
Shop the Look
Bridesmaid Gemstones
Gift your bridesmaid a special necklace with their birthstone, or a gemstone with a meaning that connects you.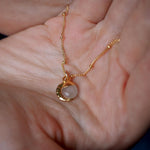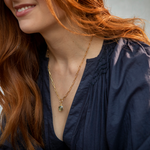 Finishing touches
Wedding Guests
A special day deserves special jewellery. Add the finishing touch to your outfit with a unique piece from Decadorn.
Shop Now
make it bespoke
Create Your Own Necklace
For something extra special create a bespoke necklace or bracelet by choose stones with special meaning, or in colourways that tie in with the big day.
Hand Finished in London with Care